Natural Selection Jewelry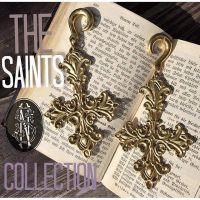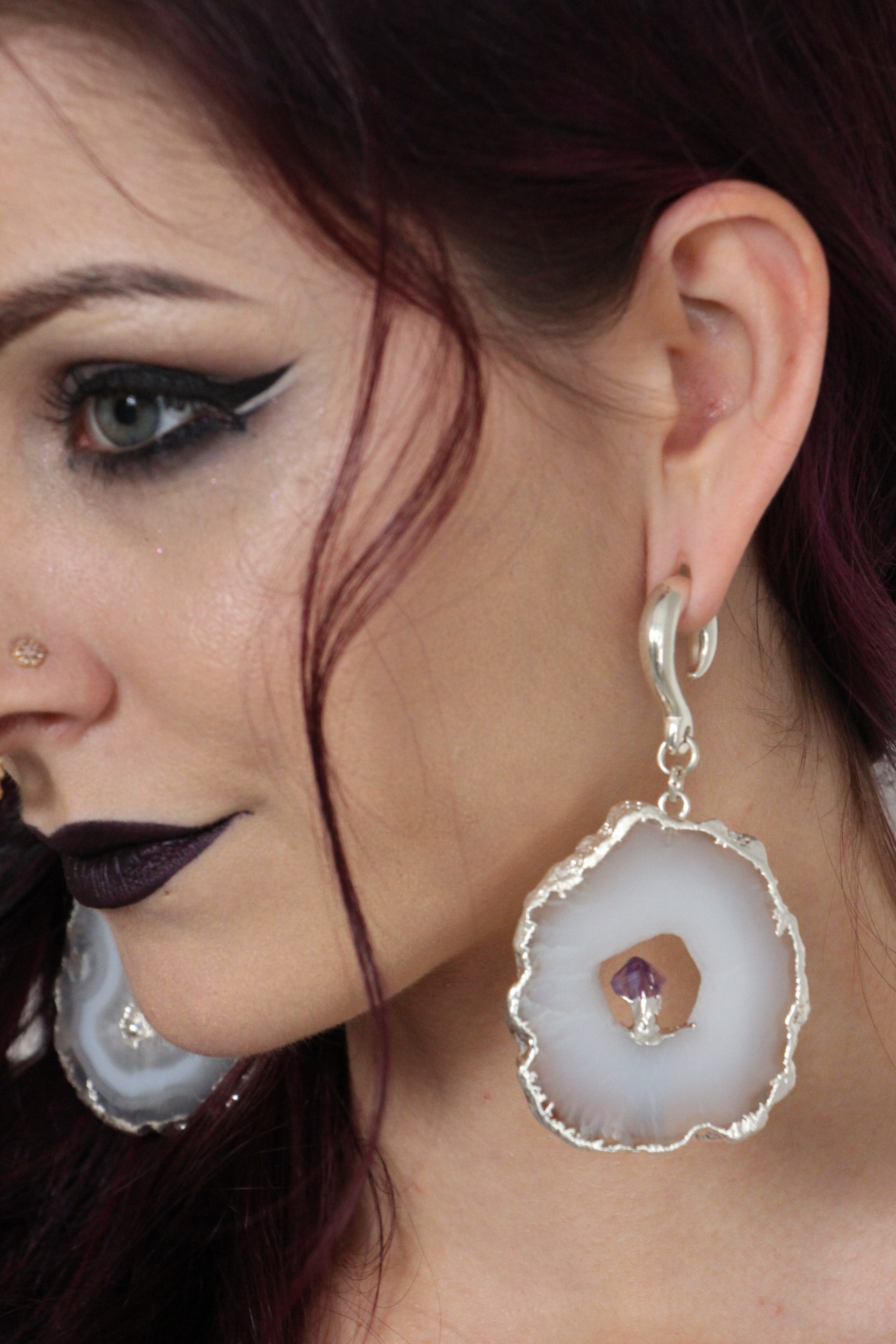 This is one of natural selections  victorian inspired weights - the St. Peters cross,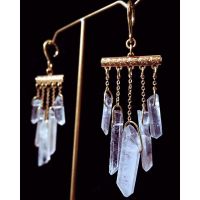 We love quartz ! These  quartz points on vintage brass pieces are one of the new favorites. Only a hand full made!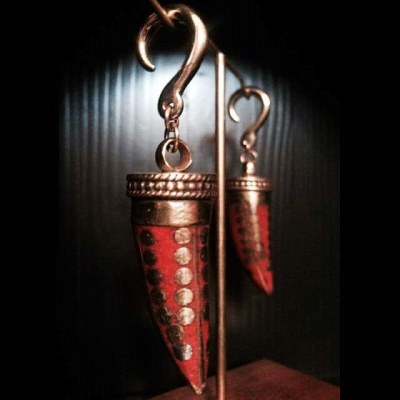 Natural Selection is a small, 2 person company that uses the finest crystals, minerals and other natural elements and encasing them in brass and silver to make unique and custm ear weights and earrings for all size lobes! 
These show stoppers are brass and coral on 8 gauge hooks. So hot!